Our South Jersey office has received a number of calls in the past few weeks from customers asking us to identify Bed Bug bites.
Here is a picture of what a Bed Bug bite looks like on a human arm – courtesy of Whitney Cranshaw, Colorado State University, Bugwood.org.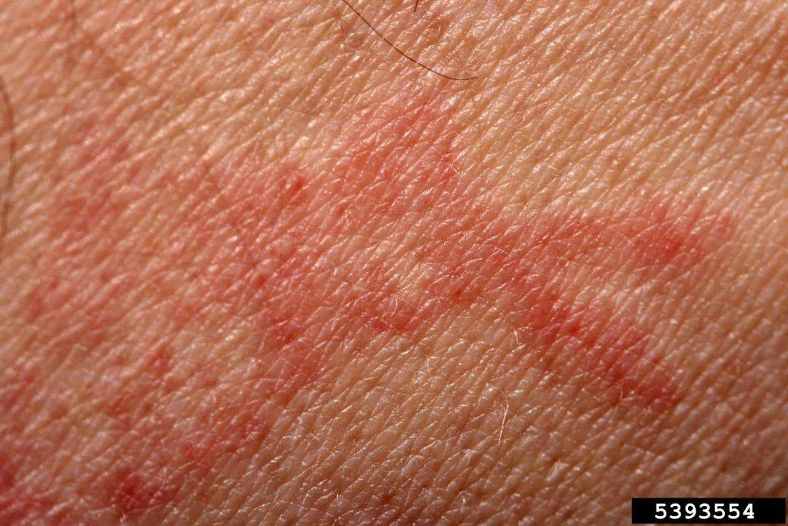 Bed Bug bites usually appear as little red bumps or welts in linear groupings or clusters of 3 to 4 bites – this is referred to as the "breakfast, lunch, dinner" pattern.
Bed Bug bites can also be flat.
Everyone can react to the Bed Bug bites differently – from no symptoms at all, to a red itchy rash.
Do not scratch Bed Bug bites – this can lead to a secondary infection.
If you need help identifying which type of bug bite you have, OR if you suspect that you have a Bed Bug Infestation – and need to schedule treatment feel free to give us a call.
Protect your family and have your problem solved safely from the start!

Serving South Jersey for over 40 years
Camden County, Burlington County and Gloucester County
For more information check out our Pest Control Services, call us at (856) 662-6195 or (609) 267-0560 Or  Click Here!