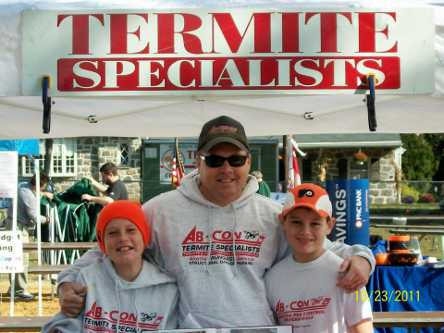 AB-Con Termite and Pest Control of South Jersey would like to say "Thank You" to everyone who stopped by our booth at Cinnaminson Appreciation Day on Sunday, October 23, 2011.
We couldn't have asked for a more beautiful day – the turn out was awesome and it was a pleasure to meet new friends and talk to our wonderful customers.
AB-Con would like to announce the 6 Winners of the $100 Gift Certificates:
The Vallones' on Linda Lane, Cinnaminson
Teresa Downs on O'Donnell's Lane, Cinnaminson
Danielle Deustachio on Branch Pike, Cinnaminson
Linda Blimegger on Brighton Place, Cinnaminson
Roger Butler on Hartford Drive, Cinnaminson
Rich Dietrich on Emerson Drive, Cinnaminson
and the winner of the pair of Philadelphia FLYER'S Tickets:
Leanne Binkley on Morgan Avenue, Cinnaminson
CONGRATULATIONS!!!
 If you were not present to pick up your certificate on Sunday, you will be receiving it in the mail this week.
As a token of our appreciation to all the entrants who did not win – we will be sending you a $30 Gift Certificate.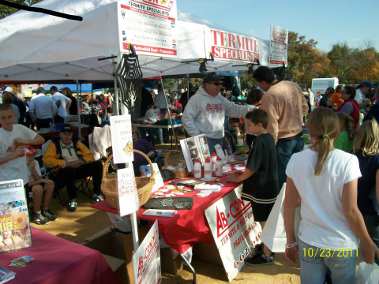 On behalf of the entire team from AB-Con Termite and Pest Control Professionals we thank you and we look forward to working with you in the future!
---
Like our Facebook Page at www.facebook.com/ABCONTermite and keep up to date on current "pest" issues and all AB-Con news and specials!