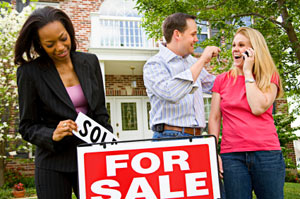 At AB-Con Termite and Pest Control Professionals, we love customers who take the time to express their thoughts on our service.
As a family-owned business, it is very important to receive feedback – positive or negative – in order to maintain the level of service we want to provide our customers.
---
Thanks to Lauren Logan of Cherry Hill, New Jersey, for allowing us to share her letter:
"I wanted to make sure that Ed knows how much his professionalism, honesty and technical expertise is appreciated.  AB-Con was hired by the buyer of my home to conduct a termite inspection.  Following the inspection, Ed informed me that I had an infestation of camel crickets in my crawl space (in addition to termites, which was to be expected in my older home).  I told him that I had paid for a very expensive home protection plan from a "major Pest Control Company" which included preventative maintenance in the spring.
Ed was very honest with me and told me that if they had done their job, the crickets wouldn't be down there.  I asked him to do whatever he needed to do to get rid of them.  Ed responded and said though he would like my business, I should go back to the "major Pest Control Company" and have them take care of it.  When I called them, I explained my displeasure (to put it nicely) with their service and asked them to come out and make things right.  They begrudgingly sent a technician that same week that supposedly did not see any crickets but took care of the problem anyway.
Because of Ed's honesty and professionalism, my husband and I hired AB-Con to complete the termite treatment (I was not going with that "major Pest Control Company" under any circumstances). Ed came out yesterday along with the technician.  I told Ed what had transpired with the other company.  Upon inspecting my crawl space, sure enough, the crickets were still there, all 1 million eyes looking at him.  I asked Ed to do what he needed to do to get rid of them and I'd certainly pay for that service.  He politely told me that he'd take care of it–no charge.
Customer service like this is very difficult to find these days.  I grew up in a family business and our motto was, "the customer is king."  My parents would do everything it took to make a customer or potential customer satisfied.  I can't begin to express my appreciation and gratitude for the outstanding customer service.  In fact, until I visited the website today, I didn't even realize Ed is the owner.  I have an infant and we are in the throes of moving/relocating, so it's been a bit stressful.  Ed's professionalism and expertise set me at ease and I knew the job was going to be done correctly.  I will absolutely recommend AB-Con to everyone I know in need of termite and pest services.
Thank you so very much!!"
Lauren Logan, Cherry Hill, New Jersey
---
For more information check out our Termite Inspection Services, call us at (856) 662-6195 or (609) 267-0560 Or  Click Here!