South Jersey's children are back in school…how long do you think it will be before you receive that dreaded letter from the School Nurse…"A child in the 'x' grade has been found to have head lice…"
If you have questions about head lice – use a trusted source – like the Centers for Disease Control  or HeadLice.org and by all means consult your pediatrician for treatment!
On September 10, 2012 the Federal Trade Commission posted a press release taking action against false advertising claims in reference to treatments for Bed Bugs and Head Lice – an excerpt below: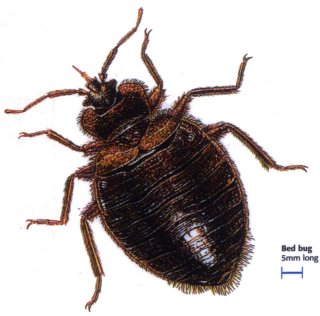 FTC Takes Action Against Companies Marketing Allegedly Unproven Natural Bed Bug and Head Lice Treatments 
Cedar, Cinnamon, Lemon Grass, Peppermint, and Clove Oil? There's No Proof They Will Eradicate Bed Bugs, Agency Says
"The Federal Trade Commission filed deceptive advertising charges against two marketers of remedies for bed bug infestations, who allegedly failed to back up overhyped claims that they could prevent and eliminate infestations using natural ingredients, such as cinnamon and cedar oil. One marketer also allegedly made misleading claims that its products were effective against head lice."
Don't waste your hard earned money on unproven products … and PLEASE do not use products labeled for Bed Bugs on your children!
If your child comes home with that dreaded Head Lice letter – make an appointment to see your pediatrician!
If you need help with a Bed Bug infestation – trust a professional and give us a call!
Have your Bed Bug problem solved safely and effectively from the start!