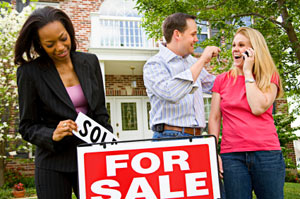 You should consider hiring a traditional home inspector and employing a licensed termite inspector before purchasing real estate or buying a home.
Termites. That one word can cause fear and anxiety in homeowners all over the country – but if you live in South Jersey you have nothing to worry about. Why? Because AB-Con Termite and Pest Control Professionals is here to help.
Termite damage far exceeds damage caused to homes by tornadoes, hurricanes, and flooding and is rarely covered by homeowner insurance policies. Traditional home inspectors often are not thoroughly trained to recognize existing or potential termite damage. Early detection can save homeowners substantial repair costs.
Termite inspectors can provide potential homebuyers with reports that outline both existing damage or infestations and areas that are liable to incur future infestations. Areas of concern include open access points in the foundation or lower levels of a home and significant moisture deposits. Professional Termite and Pest control companies can assist in correcting areas that pose a threat of infestation.
The results of these reports should not necessarily deter a home buyer from purchasing the home in question. Negotiations may be entered into between buyers and sellers to arrange for treatment and repairs to be made by the seller prior to sale. Sellers may also negotiate on price if termite damage is found.
AB-Con Termite and Pest Control Professionals is the South Jersey's number one preferred Termite and Pest Control service. Our Termite specialists have had rigorous training in identifying and removing termites and our quality service is paired with affordable prices. It's no wonder why AB-Con Termite and Pest Control Professionals go-to spot for termite inspections and treatment.
We pride our excellence on our experienced Termite Inspectors. Inspectors are full time, credentialed, licensed specialists who provide homebuyers with the security of an inspection service for which they can rely. Our professional approach, as well as experience, training, and understanding of wood destroying insect behavior, provides our client with the understanding of how these insects can impact a home.
An AB-Con Termite Inspector knows how to communicate their findings and will provide both parties of the transaction with a full understanding of our recommendations.
We work with realtors, title companies, mortgage companies, relocation companies and attorneys to ensure that you will have all necessary paperwork to go to settlement.
Licensed (DEP Lic#93349A, NJ Contractor Lic#13VH03156200, Certified Renovator) & Insured
AB-Con's certified Termite professionals will inspect the home you want to purchase looking for signs that termites live beneath the surface.
AB-Con has over a 40 years experience in detecting, treating and repairing damage from termite infestations.
Call AB-Con today and have your termite inspection done correctly from the start!